The Diablo Immortal Path Of The Storm is a Legendary Leg Armor that the Monk Class can only use. The Magic Effect of this Armor changes how the Monk's Cyclone Strike Skill works when equipped.
Class: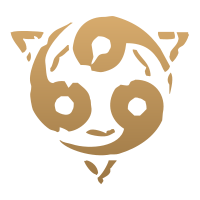 Monk
Path Of The Storm Magic Effect:
Cyclone Strike
also temporarily reduces all damage you take by 20%.
Quickly navigate this Path Of The Storm Guide using the links below.
What is good with Path Of The Storm in Diablo Immortal
Skills
Description

? Tier

Cyclone Strike

Generate a vortex of wind which pulls in enemies and deals up to X damage. Charging Longer increases range and damage up to X.
List of Armor similar to Path Of The Storm that affect the Monk's Cyclone Strike skill in Diablo Immortal.
Tempest's Heart

Life: 5388

Vortex: Cyclone Strike now causes you to become a vortex that pulls in enemies and then detonates, damaging and knocking away all nearby enemies.
The best Gems to socket with Path Of The Storm will depend on your build; however we recommend using Lo's Focused Gaze. This gem is good with Gather and Charge skills such as Cyclone Strike.
Lo's Focused Gaze

Gain 25%-35% of socketed item's base attribute

---

Your Charge skills charge 15-16.5% faster

---

Increases damage done by your Charge skills by 2%

---

(Unlocks at Rank 6)
Best Builds To Use With Path Of The Storm Armor
S-Tier
Seven-Sided Strike Build
---
Seven-Sided Strike Build
Skills
| | |
| --- | --- |
| Exploding Palm | Attack enemies in a direction for 360 damage and inflict Bleeding on them for 5 seconds. Enemies that die while Bleeding will explode for 950 damage to all nearby enemies. Enemies can only be hit 5 times within 1 second by these explosions, and starting with explosion 2 and beyond, take only 30% of normal damage. Maximum 2 charges. |
| Seven-Sided Strike | Dash rapidly between nearby enemies, striking 7 time for X damage each time. Additional hits on the same target deal only 50% of normal damage. |
| Cyclone Strike | Generate a vortex of wind which pulls in enemies and deals up to X damage. Charging Longer increases range and damage up to X. |
| Fists of Thunder | Teleport to a nearby enemy and unleash a rapid succession of punches that each deal X to X damage. You can teleport again after every third hit. |
---
Seven-Sided Strike Build
Paragon Talents
| | |
| --- | --- |
| Unyielding | For every 10% missing Life, you take 0.6% less damage. |
| Escape Artist | When you drop below 30% Life, you gain 35% increased movement speed and can move unhindered through monsters for 6 seconds. May only trigger once every 60 seconds. |
| Stalwart | When you drop below 30% Life, you gain 35% increased block chance for 6 seconds. May only trigger once every 60 seconds. |
| Indestructible | Fatal attacks from monsters instead reduce you to 1 Life and make you immune to all damage from the monsters for 3 seconds. 120 seconds cool down. |
| Precognition | Reduce the cooldowns of Stalwart and Escape Artist by 15 seconds. |
| Resistance | Resistance +30 (0/20) |
| Armor | Armor +50 (0/10) |
| Armor | Armor +50 (0/20) |
---
Seven-Sided Strike Build
Weapons
---
Seven-Sided Strike Build
Armor
---
Seven-Sided Strike Build
Gems
Chained Death

Gain 25%-35% of socketed item's base attribute

---

Increases damage done by your attacks by 2-2.2% per target hit, up to a maximum of 3 targets

---

This target maximum increases to 4

---

(Unlocks at Rank 6)

Respite Stone

Gain 25%-35% of socketed item's base attribute

---

Take 1.5-1.65% reduced damage for every 10% your life is below maximum

---

Gain 4% increased Armor while your Life is below 50%

---

(Unlocks at Rank 6)