The Diablo Immortal Lyan's Resonant Wisdom is a Legendary Head Armor that the Wizard Class can only use. The Magic Effect of this Armor changes how the Wizard's Teleport Skill works when equipped.
Lyan's Resonant Wisdom Build
Class: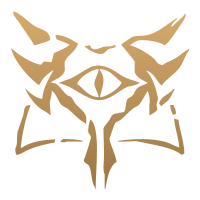 Wizard
Lyan's Resonant Wisdom Magic Effect:
Teleport
now conjures a lightning cloud at your destination, dealing X damage to all nearby enemies over 2.5 seconds.
Quickly navigate this Lyan's Resonant Wisdom Guide using the links below.
What is good with Lyan's Resonant Wisdom in Diablo Immortal
Skills
Description

? Tier

Teleport

Teleport forward. Maximum 3 charges.
List of Armor similar to Lyan's Resonant Wisdom that affect the Wizard's Teleport skill in Diablo Immortal.
Riftdancer's Stride

Life: 1796

Displacement: Teleport now targets a location where it also damages all nearby enemies.

Mask of Illusions

Damage: 179

Teleport now causes you to become invisible and leave behind a mirror image.
Best Builds To Use With Lyan's Resonant Wisdom Armor