The Diablo Immortal Kavil's Grand Revelation is a Legendary Leg Armor that the Wizard Class can only use. The Magic Effect of this Armor changes how the Wizard's Disintegrate Skill works when equipped.
Kavil's Grand Revelation Build
Class: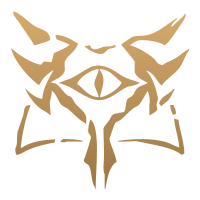 Wizard
Kavil's Grand Revelation Magic Effect:
Enemies killed by
Disintegrate
will explode, dealing X damage to all nearby enemies.
Quickly navigate this Kavil's Grand Revelation Guide using the links below.
What is good with Kavil's Grand Revelation in Diablo Immortal
Skills
Description

? Tier

Disintegrate

Channel a beam of pure energy in a direction, continually dealing 383 damage to all enemies caught in the beam and causing them to take 2% increased damage for 1.5 seconds, stacking up to 5 times. Using Disintegrate slowly consumes its energy, which recovers while Disintegrate is not in use.
List of Armor similar to Kavil's Grand Revelation that affect the Wizard's Disintegrate skill in Diablo Immortal.
Chaos Nexus

Life: 1796

Disintegrate channels up to 3 additional beams at nearby enemies, each continually dealing 171 damage.

Arcane Intensifiers

Damage: 179

Focused Power: Disintegrate will fire a stronger instantaneous beam after a short delay.

Searing Judgement

Damage: 179

Fiery Beam: Disintegrate now channels fire, burning enemies for additional damage over time.
The best Gems to socket with Kavil's Grand Revelation will depend on your build; however we recommend using Trickshot Gem. This gem is good with Damage and Channel skills such as Disintegrate.
Trickshot Gem

Gain 25%-35% of socketed item's base attribute

---

Your Channel skills consume energy 15-16.5% slower

---

Take 2% reduced damage while using a Channel skill

---

(Unlocks at Rank 6)

Lightning Core

Gain 25%-35% of socketed item's base attribute

---

Your attacks have a10% chance to call chain lightning, inflicting 100%-120% additional damage to all enemies near the target (15 seconds cooldown)

---

Increases all damage you deal by 2% for 6 seconds after calling chain lightning.
Best Builds To Use With Kavil's Grand Revelation Armor