The Diablo Immortal Icon Of Synchronicity is a Legendary Off-Hand Weapon that the Wizard Class can only use. The Magic Effect of this Weapon changes how the Wizard's Ice Armor Skill works when equipped.
Icon Of Synchronicity Build
Class: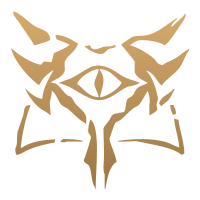 Wizard
Icon Of Synchronicity Magic Effect:
Winter Mantle
---
Ice Armor
now also grants damage absorption to your nearby allies.
Quickly navigate this Icon Of Synchronicity Guide using the links below.
What is good with Icon Of Synchronicity in Diablo Immortal
Skills
Description

? Tier

Ice Armor

Surround yourself in a barrier of ice for 8 seconds that absorbs up to 3688 damage. When the barrier expires, it will shatter for 531 damage to all nearby enemies and inflict 40% Chill for 4 seconds. Activate again to shatter the barrier immediately.
List of Weapons similar to Icon Of Synchronicity that affect the Wizard's Ice Armor skill in Diablo Immortal.
| | |
| --- | --- |
| Heart of the Storm | Storm Armor: Ice Armor becomes Strom Armor, continually damaging nearby enemies. |
Best Builds To Use With Icon Of Synchronicity Weapon