The Diablo Immortal Helltrapper Cage is a Legendary Torso Armor that the Demon Hunter Class can only use. The Magic Effect of this Armor changes how the Demon Hunter's Knife Trap Skill works when equipped.
Class: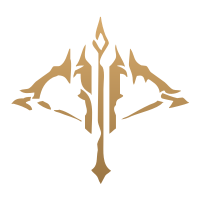 Demon Hunter
Helltrapper Cage Magic Effect:
Knife Trap
damage increased by 10%.
Quickly navigate this Helltrapper Cage Guide using the links below.
What is good with Helltrapper Cage in Diablo Immortal
Skills
Description

? Tier

Knife Trap

Place a Knife Trap that arms and becomes invisible after 1.4 seconds, and then explodes when an enemy approaches, shooting knives that deal 2322 damage to all nearby enemies. You can have up to 3 traps at one time, but they cannot be placed to overlap each other.
List of Armor similar to Helltrapper Cage that affect the Demon Hunter's Knife Trap skill in Diablo Immortal.
Plate of Lethal Intent

Life: 5388

Knife Trap arming time reduced by 65%.

Inescapable Predator

Life: 1796

Frost Trap: Knife Trap becomes Frost Trap, damaging and Chilling enemies when it explodes.

Bladewings

Damage: 179

Knife Trap maximum number active increased by 2.
Best Builds To Use With Helltrapper Cage Armor