The Diablo Immortal Frostwalkers is a Legendary Leg Armor that the Wizard Class can only use. The Magic Effect of this Armor changes how the Wizard's Meteor Skill works when equipped.
Class: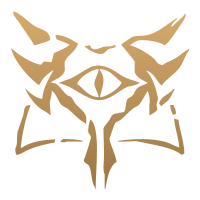 Wizard
Quickly navigate this Frostwalkers Guide using the links below.
What is good with Frostwalkers in Diablo Immortal
Skills
Description

? Tier

Meteor

Summon an immense meteor that plummets form the sky, dealing 1285 damage and Stunning all enemies in the impact area for 3 seconds. The ground it hits is scorched, Burning enemies for 1068 damage over 6 seconds.
List of Armor similar to Frostwalkers that affect the Wizard's Meteor skill in Diablo Immortal.
The best Gems to socket with Frostwalkers will depend on your build; however we recommend using Pain of Subjugation. This gem is good with Damage and Control skills such as Meteor.
Pain of Subjugation

Gain 25%-35% of socketed item's base attribute

---

Deal 9-9.9% increased damage to enemies suffering loss of control

---

Take 2% reduced damage while suffering loss of control of your character

---

(Unlocks at Rank 6)

Lightning Core

Gain 25%-35% of socketed item's base attribute

---

Your attacks have a10% chance to call chain lightning, inflicting 100%-120% additional damage to all enemies near the target (15 seconds cooldown)

---

Increases all damage you deal by 2% for 6 seconds after calling chain lightning.
Best Builds To Use With Frostwalkers Armor