The Diablo Immortal Frostreaver's Garments is a Legendary Torso Armor that the Wizard Class can only use. The Magic Effect of this Armor changes how the Wizard's Ice Crystal Skill works when equipped.
Frostreaver's Garments Build
Class: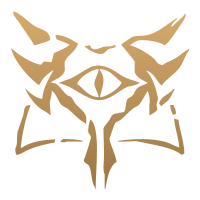 Wizard
Frostreaver's Garments Magic Effect:
Freezing Crystal
---
Ice Crystal
now summons a Freezing crystal that inflicts greater damage over time and a stacking chill, but can no longer be shattered early.
Quickly navigate this Frostreaver's Garments Guide using the links below.
What is good with Frostreaver's Garments in Diablo Immortal
Skills
Description

? Tier

Ice Crystal

The Wizard places an Ice Crystal on the field. Press the ability again to detonate it. If the crystal is struck by Ray of Frost, it causes the crystal to shatter, sending ice shards in all directions.
List of Armor similar to Frostreaver's Garments that affect the Wizard's Ice Crystal skill in Diablo Immortal.
Best Builds To Use With Frostreaver's Garments Armor