The Diablo Immortal Freedom's Gale is a Legendary Shoulder Armor that the Monk Class can only use. The Magic Effect of this Armor changes how the Monk's Imprisoned Fist Skill works when equipped.
Class: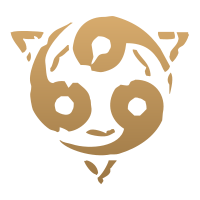 Monk
Freedom's Gale Magic Effect:
Skyward Fist
---
Imprisoned Fist
now knocks surrounding enemies into the air and Stuns them, but no longer Immobilizes.
Quickly navigate this Freedom's Gale Guide using the links below.
What is good with Freedom's Gale in Diablo Immortal
Skills
Description

? Tier

Imprisoned Fist

Attack enemies in a direction for 1037 damage and Immobilize them for 5 seconds.
List of Armor similar to Freedom's Gale that affect the Monk's Imprisoned Fist skill in Diablo Immortal.
Isolation's Path

Life: 1796

Imprisoned Fist maximum charges increased by 1.

Rising Tide

Damage: 179

Thunderbolt: Imprisoned Fist now causes you to leap through the air with electricity, damaging and Immobilizing nearby enemies where you land.
The best Gems to socket with Freedom's Gale will depend on your build; however we recommend using Pain of Subjugation. This gem is good with Control skills such as Imprisoned Fist.
Pain of Subjugation

Gain 25%-35% of socketed item's base attribute

---

Deal 9-9.9% increased damage to enemies suffering loss of control

---

Take 2% reduced damage while suffering loss of control of your character

---

(Unlocks at Rank 6)
Best Builds To Use With Freedom's Gale Armor