The Diablo Immortal Devastation is a Legendary Main Hand Weapon that the Wizard Class can only use. The Magic Effect of this Weapon changes how the Wizard's Arcane Wind Skill works when equipped.
Class: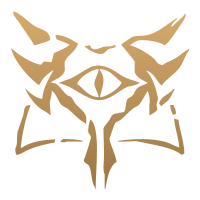 Wizard
Devastation Magic Effect:
Surging Wind
---
Arcane Wind
now summons a Tornado that damages enemies in a line. Also increases
Arcane Wind
maximum charges by 1.
Quickly navigate this Devastation Guide using the links below.
What is good with Devastation in Diablo Immortal
Skills
Description

? Tier

Arcane Wind

Unleash a blast of wind in a direction, dealing X damage and knocking away enemies. Charging longer increases range, knock away distance, and damage up to X. Deals 50% increased damage to burning enemies.
List of Weapons similar to Devastation that affect the Wizard's Arcane Wind skill in Diablo Immortal.
| | |
| --- | --- |
| Unrepentant Gale | Maximum Arcane Wind charges increased by 1. |
| Windshaper | Hungering Wind: Arcane Wind now summons a Tornado that follows enemies and continually damages all enemies in its path. |
The best Gems to socket with Devastation will depend on your build; however we recommend using Lo's Focused Gaze. This gem is good with Damage and Charge skills such as Arcane Wind.
Lo's Focused Gaze

Gain 25%-35% of socketed item's base attribute

---

Your Charge skills charge 15-16.5% faster

---

Increases damage done by your Charge skills by 2%

---

(Unlocks at Rank 6)
Best Builds To Use With Devastation Weapon