The Diablo Immortal Determination is a Legendary Leg Armor that the Barbarian Class can only use. The Magic Effect of this Armor changes how the Barbarian's Furious Charge Skill works when equipped.
Class: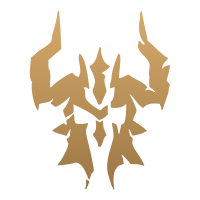 Barbarian
Determination Magic Effect:
Empowered Charge
---
Furious Charge
can now be charged up to increase its range and damage.
Quickly navigate this Determination Guide using the links below.
What is good with Determination in Diablo Immortal
Skills
Description

? Tier

Furious Charge

Charge forward, knocking away all enemies in your path and dealing X damage. Maximum 3 charges. Players may only be affected once every 3 seconds by this skill.
List of Armor similar to Determination that affect the Barbarian's Furious Charge skill in Diablo Immortal.
| | |
| --- | --- |
| Screaming Fury | Merciless Assault: Furious Charge now charges to a location, damaging all nearby enemies and knocking them into the air. |
The best Gems to socket with Determination will depend on your build; however we recommend using Lightning Core. This gem is good with Dash and Damage skills such as Furious Charge.
Lightning Core

Gain 25%-35% of socketed item's base attribute

---

Your attacks have a10% chance to call chain lightning, inflicting 100%-120% additional damage to all enemies near the target (15 seconds cooldown)

---

Increases all damage you deal by 2% for 6 seconds after calling chain lightning.
Best Builds To Use With Determination Armor