The Diablo Immortal Boundless Ingenuity is a Legendary Head Armor that the Demon Hunter Class can only use. The Magic Effect of this Armor changes how the Demon Hunter's Daring Swing Skill works when equipped.
Boundless Ingenuity Build
Class: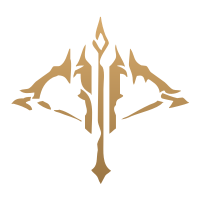 Demon Hunter
Boundless Ingenuity Magic Effect:
Increases maximum charges on
Daring Swing
by 1.
Quickly navigate this Boundless Ingenuity Guide using the links below.
What is good with Boundless Ingenuity in Diablo Immortal
Skills
Description

? Tier

Daring Swing

Use a rope to swing to a nearby location, dealing 2055 damage to enemies on the way while they cannot attack you. Maximum 2 charges.
List of Armor similar to Boundless Ingenuity that affect the Demon Hunter's Daring Swing skill in Diablo Immortal.
Chillwrath Mantle

Damage: 179

Icy Path: Daring Swing now fires ice arrows at the ground, forming an icy path that continually damages and Chills.
Best Builds To Use With Boundless Ingenuity Armor