The Diablo Immortal Angmar's Repulsive Burden is a Legendary Shoulder Armor that the Wizard Class can only use. The Magic Effect of this Armor changes how the Wizard's Scorch Skill works when equipped.
Angmar's Repulsive Burden Build
Class: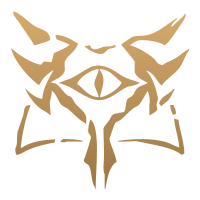 Wizard
Angmar's Repulsive Burden Magic Effect:
Scorch
will now knock enemies away.
Quickly navigate this Angmar's Repulsive Burden Guide using the links below.
What is good with Angmar's Repulsive Burden in Diablo Immortal
Skills
Description

? Tier

Scorch

Launch a flaming orb that deals X damage and knocks away enemies, leaving a Burning trail that deals X damage over 6 seconds.
List of Armor similar to Angmar's Repulsive Burden that affect the Wizard's Scorch skill in Diablo Immortal.
Phoenix Mantle

Damage: 179

Scorch range increased by 20%.

Vaetia's Resourceful Coutenance

Damage: 179

Damage to enemies below 30% Life increased by 4% Electric Orb: Scorch now launches an electric orb that stops traveling when it strikes the first enemy, and then continually electrocutes and Stuns nearby enemies.

Vison of the Frozen Path

Damage: 179

Frozen Orb: Scorch now launches a frozen orb that continually damages nearby enemies and chills them.
Best Builds To Use With Angmar's Repulsive Burden Armor