Diablo Immortal Draw and Quarter is a S-Tier Basic Skill you will unlock at Level 15 on the Crusader Class. When you use Draw and Quarter, it will have a Buff, Damage effect and a base cooldown of 16 Seconds.
Draw and Quarter
Details
Tier Rank

S

Class
Crusader
Type
Basic
Level Unlocked At
Level 15
Cooldown
16 Seconds
Effect Type

Buff

-

Damage

Effect
Mount a celestial war horse for 6 seconds, dispelling all movement impairing effects, increasing your movement speed by 65%, and replacing your Primary Attack with a strike. Holy chains will bind up to 8 nearby monsters and drag them as you ride.
Navigate this Draw And Quarter Guide using the links below.
Best Builds to use with Draw And Quarter in Diablo Immortal
List of Builds we recommend using with Draw and Quarter, these will include skills to use, weapons, armor, gems and even paragon.
Builds List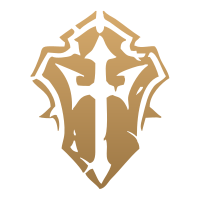 AOE Damage Crusader Build

Best Crusader Builds
Best Armor to use with Draw And Quarter
Due to the effects of Draw and Quarter, we recommend using armor such as Besieger, Squire's Trews, Cavalier's Courtwear, Bladed Jambeau, Sivket's Advantage to increase the skill effectiveness.
Armor Good With Draw and Quarter

| Tier | Armor | Effect |
| --- | --- | --- |

Best Crusader Armor Tier List