Demon Hunter Best Weapons Tier List
Diablo Immortal Demon Hunter Best Weapons Tier List, ranking the strongest Legendary and Main Hand, Off-Hand Weapons. We explain the Magic Effects and detail each Demon Hunter Weapon's Stats for Windshaper, Unrepentant Gale, Negation Blade, and more.
You can Reforge and Upgrade Weapons by Rank when visiting the Blacksmith.
Legendary

| Ranks (0-20) - Bonus Attributes Unlocked at Ranks (6, 11, 16)
You can reroll Weapon Stats by using Reforge Stones or further improve them by socketing them with Gems.
Quickly navigate this Demon Hunter Weapons Guide using the links above.
Diablo Immortal Demon Hunter Weapons Tier List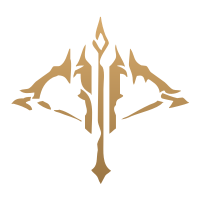 S TIER

The Best Demon Hunter Weapons in our Diablo Immortal Tier List.

A TIER

Very Strong Weapons, but not on the same level as S-Tier Choices.

B TIER

Good choice and can be viable when used with the right Demon Hunter Build.

C TIER

An Average choice, middle of the pack neither good nor bad.

D TIER

Below Average, slightly on the weaker side of an average pick.

E TIER

Weak choice and wouldn't recommend unless you enjoy the playstyle.

F TIER

Worst the lowest ranking options in this Diablo Immortal Weapons Tier List.

UNRANKED

These Weapons rankings are still to be determined within this Tier List.
Best Weapons to use with Demon Hunter in Diablo Immortal
List of Weapons that are good with the Demon Hunter Class. We consider Weapons such as Unrelenting Furor, Flamespite, and Dreadlands Requital to be the Demon Hunter Class best choices in Diablo Immortal.
Weapon
Desc

S Tier

Dreadlands Requital

Damage: 538

S Tier

Flamespite

Damage: 538

Flaming Arrow:

Multishot

now fires flaming arrows that damage and Burn enemies.

S Tier

Unrelenting Furor

Damage: 538

Strafe

duration increased by 40%.

S Tier

Vigilance

Damage: 538

Sentry

also launches a rocket every 2 attacks, dealing an additional X damage.

S Tier

Watcher's Salvation

Damage: 538

Sentry

maximum number active increased by 1.

C Tier

Disarray

Damage: 166

Demolition:

Strafe

instead throws explosive grenades, each damaging all nearby enemies.

C Tier

Shredder Vane

Damage: 166

C Tier

The Hungerer

Damage: 166

Crossbow Shot

will now pierce through enemies and strike additional enemies behind.

C Tier

Hellbinder

Damage: 134

Explosive Arrow

now also causes enemies to Burn for X damage over 2 seconds.