Diablo Immortal Damage Mastermind Paragon is a ?-Tier Permanent Attributes.
| Damage | Details |
| --- | --- |
| Tier Rank | ? |
| Paragon Tree | Mastermind |
| Type | Permanent Attributes |
| Effect | Damage +16 - 320 (0/20) |
Navigate this Damage Guide using the links below.
Best Builds to use with Damage in Diablo Immortal
List of Builds we recommend using with Damage, these will include skills to use, weapons, armor, gems and even paragon.
Builds List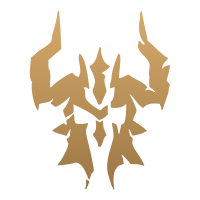 Buff/Debuff Barbarian Build

Best Builds
Best Armor to use with Damage
Due to the effects of Damage, we recommend using armor such as Bloody Hand, Torn Sole, Open Gut, Slit Throat, Broken Palm, Severed Thumb, Mountebank's Shirking, Mountebank's Slyness, Mountebank's Bravado, Mountebank's Flourish, Mountebank's Misdirection, Mountebank's Marvel, Dozen Strikes of Shal'baas, Wind-Trods of Shal'baas, Storm-Tack of Shal'baas, Burning Heart of Shal'baas, Braided Serpent of Shal'baas, Resting Fangs of Shal'baas, Hurtling Steel, Stump-Stir, Whipcrack, Wisdom's Edge, Fairfleet, Foulfleet, Shepherd and Beastmaster, Shepherd and Leader, Shepherd and Begetter, Shepherd and Architect, Shepherd and Father, Shepherd and Mother to increase the paragon effectiveness.
Armor Good With Damage

| Tier | Armor | Effect |
| --- | --- | --- |

Best Armor Tier List
Best Gems to use with Damage
Because of the effects of Damage, we recommend socketing Tourmaline, Power & Command, Battleguard, Lightning Core, Bloody Reach, Unity Crystal, Cutthroat's Grin, Fervent Fang, Nightmare Wreath, Berserker's Eye, Pain of Subjugation, Respite Stone, Chained Death, Mocking Laughter, Seled's Weakening, Lo's Focused Gaze, Trickshot Gem, Chip of Stoned Flesh, Howler's Call, Phoenix Ashes, Seeping Bile, Frozen Heart, Everlasting Torment, Blessing of the Worthy, Blood-Soaked Jade, Ca'arsen's Invigoration, Defiant Soul, Zod Stone, Follower's Burden, Concentrated Will, Bottled Hope, Volatility Shard, Hellfire Stone, Salted Earth, Puppeteer's Bauble, Zwenson's Seclusion, The Leper's Balm, Kir Sling, Freedom and Devotion Gems for even more synergy.
Gems Good With Damage

| Tier | Gem | Effect |
| --- | --- | --- |

Best Gems Tier List
Best Paragons to use with Damage
With the effects of Damage, we recommend leveling up Unyielding, Indestructible, Exorcism, Wrath, Hold Formation, Battle Morale, Sacrifice, Coordinated Assault, Mutual Defense, Find Weakness Paragons to increase the effectiveness of the Damage Paragon.
Paragons Good With Damage

| Tier | Paragon | Effect |
| --- | --- | --- |

Best Paragons Tier List