[2-193] Intelligence

[2-193] Willpower

[2-193] Vitality

[2-193] Fortitude
13 Potential Magic Properties
All continual damage, Channeled damage, and persistent ground damage increased by 15%.

(3 Set Items Equipped)

Each time you damage an individual enemy 5 times, you will do 239 additional damage to that enemy.

(6 Set Items Equipped)
Diablo Immortal Bloody Hand is a ?-Tier Set armor. Equipped in the Bracer Slot with 1 Socket and a Magic Effect.
| Bloody Hand | Details |
| --- | --- |
| Tier Rank | ? |
| Rarity | Set |
| Slot | Bracer |
| 2 Set Items Equipped | All continual damage, Channeled damage, and persistent ground damage increased by 15%. |
| 4 Set Items Equipped | Each time you damage an individual enemy 5 times, you will do 287 additional damage to that enemy. |
| 6 Set Items Equipped | Each time you deal damage, you have a 4% chance to unleash a lightning strike, dealing 1724 damage to all nearby enemies and Stunning them for 2 seconds. Cannot occur more often than once every 40 seconds. |
Navigate this Bloody Hand Guide using the links below.
Best Builds to use with Bloody Hand in Diablo Immortal
List of Builds we recommend using with Bloody Hand, these will include skills to use, weapons, armor, gems and even paragon.
Builds List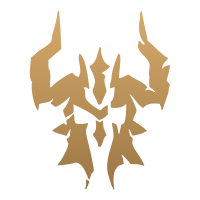 Whirlwind Barbarian Build
Best Paragons to use with Bloody Hand
With the effects of Bloody Hand, we recommend leveling up Damage Paragons to increase the effectiveness of this armor.
Paragons Good With Bloody Hand
Tier
Paragon
Effect

?

Damage

Vanquisher

Permanent Attributes

Best Paragons Tier List