This is a Devil May Cry 5 Weapons List, you can view all the weapons in DMC5 for each playable character (Nero, Dante, etc). This includes details on how to get these weapons and a short description of the weapons features.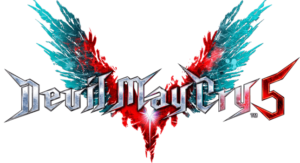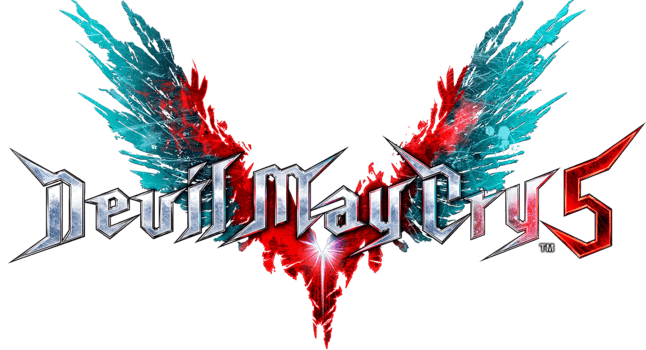 Devil May Cry 5 Weapons List
This Devil May Cry 5 Weapons List Guide will apply across all platforms PS4, XBOX1, and (Steam) PC. We will list every weapon in DMC5 based on what character can use them, for example, the "Devil Breaker" is a weapon exclusive to Nero and has many different version that changes how you play the character in the game.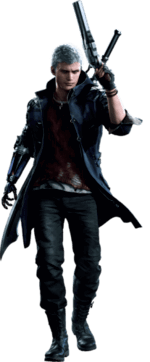 Nero's Weapons List for DMC5
Nero's Weapons
Description
How To Get

Overture
When used unleashes a shock to the enemy.
–

Gerbera
Charge Move 1 [Ground] –  Shots a large ray out from the center of the weapons that can be aimed.

Charge Move 2 [Air] – Shoots multiple projectiles that bounce around the area.

–

Punch Line
Can be launched at enemies like a rocket and then ridden by Nero for even more damage and mobility.
–

Tomboy
Powers up and shoots a devasting beam.
–

Ragtime
Allows you to control time and slow down enemies so you can combo them.
–

Helter Skelter
Drill melee weapon used by nero, with 3 stages of attacks.
–

Rawhide
Whip Weapon.
–

Blue Rose
–
–

Red Queen
–
–

Mega Buster
While equipped changes the side roll and jump moves.
–

Sweet Surrender
Used for healing and cannot damage enemies, if you receive damage while using it will break.
–

Pasta Breaker
?
–

Gerbera GP-01
Fires Shockwaves out of each finger, these shockwaves can then be controlled.
–

Monkey Business
–
Only available as a download code from Amazon.co.jp, only usable on the Xbox1 and PS4.
–
–
–
---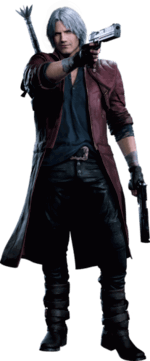 Dante's Weapons List for DMC5
| Dante's Weapons | Description | How To Get |
| --- | --- | --- |
| Sparda | A Cross between a sword and scythe this weapons can be thrown to damage ranged enemies. | – |
| Faust | A Ranged throwing hat weapon that allows you to heal, and also a scarf that can also do ranged attacks. | – |
| Balrog | A kick boxing style weapon. | – |
| Cavaliere | Duel Wielding chainsaws that can also be used as a riding motorcycle. | – |
| Cerberus | Nunchucks that can do electric damage and can also transform into a pole weapon. | – |
| Coyote A | Double barrel shotgun used mostly in close range and can pack a punch. | – |
| Ebony & Ivory | Duel wielding Pistols that can be fired in rapid succession. | – |
| Kalina Ann 2 | Rocket Launcher that can fire multiple rockets at once. | – |
| Rebellion | Dante's signature sword with an update to its detail | – |
Devil May Cry 5 Best Weapons
Devil May Cry 5 Best Weapons Tier List, you can find the Best Weapons in the S Tier, the further down you go the weaker they become ending with F Tier. This ranking is based on the weapons overall strength and flexibility to be used at almost any point in the game and still be useful. There is 2 best weapons tier list, one is for Dante's Weapons and the other is for Nero's Weapons.
Dante Best Weapons DMC5
S Tier | Ragtime, Gerbera GP-01
A Tier | Gerbera, Rawhide, Mega Buster
B Tier | Overture, Punch Line
C Tier | Sweet Surrender
D Tier | Tomboy
E Tier | Helter Skelter
F Tier |

Nero Best Weapons DMC5
S Tier | Cerberus
A Tier | Sparda, Faust, Cavaliere
B Tier |  Balrog, Rebellion
C Tier | Kalina Ann 2
D Tier | Ebony & Ivory
E Tier |
F Tier |