Welcome to our Best Internet of Things Cryptocurrencies Guide for 2018, here we will list the most popular IoT Cryptos and some general information on how they work. We will have a couple honorable mention currencies listed below that are active in the Internet of Things area. This page will be kept up to date through 2018 and in the coming years as markets change.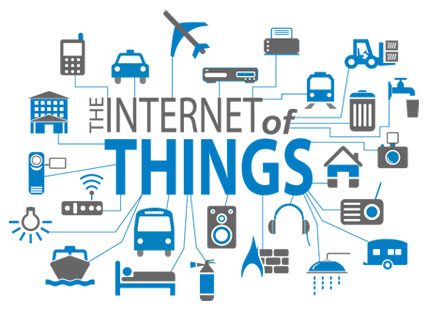 [Disclaimer]
(The information provided on this website does not constitute as investment advice, financial advice, trading advice, or any other sort of advice, and you should not treat any of the website's content as such. Do conduct your own due diligence and consult your financial advisor before making any investment decision.)
Best Internet of Things Cryptocurrencies In 2018
List of the Best Internet of Things Cryptocurrencies to buy in 2018, whether you want to invest in the future or just interested in the IoT services. We will walk through all of the most known IoT Cryptos and what in some cases make them unique, for instance how the most popular IOTA uses a Tangle network instead of the more standard Block Chain.
IOTA (IOTA)

What Does IOTA Do?
So what is IOTA? well, its main focus is on the Internet of Things service industry. But, that's not what makes IOTA so unique, because there many altcoins out there trying to get a stake in IoT. What makes IOTA so great is does not use the blockchain technology, instead, it uses a Tangle Network.
What Is IOTA Tangle?
 directed acyclic graph (DAG)
The Tangle removes the mining process required by many bitcoin-based cryptocurrencies. What this means all of the coins that will ever be are already available and minted. Instead, each transaction helps confirm previous transactions on the network, allowing microtransactions to be made without fees. The idea that each transaction well helps all previous transactions if in practice works as expected, most IOTA supporters see this having an infinite scaling properties. which at the moment is what Bitcoin and most other Blockchain cryptocurrencies will are expected to suffer from at some point.

IoT Chain (ITC)

What Is IoT Chain?
IoT Chain (ITC) applies a combination of asymmetric encryption of cryptography, semi-homomorphic-encryption ciphertext computing technology and distributed architecture without data center. Therefore, ITC can not only protect the users' devices from being attacked by hackers, ensuring its controlling right safety; but also defend users and their devices' data safety sovereignty and privacy security. What this means is it should only allow the user of their intelligence devices such cameras, microphones to be the only one that is allowed to view their Data from those devices.

This page will be updated with the latest news and change within the IoT crypto world. As we update this page we will provide a log below to keep track of the changes.
The Best Internet of Things Cryptocurrencies Update Log: