Welcome to our Best Gaming Cryptocurrencies Guide for 2018, here we will list the most popular Gaming Cryptos and some general information on how they work. We have also listed a couple honorable mention with other currencies who are largely active in the gaming sphere. This page will be kept up to date through 2018 and in the coming years as the markets change.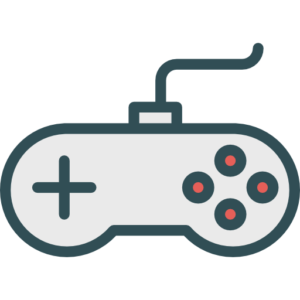 [Disclaimer]
(The information provided on this website does not constitute as investment advice, financial advice, trading advice, or any other sort of advice, and you should not treat any of the website's content as such. Do conduct your own due diligence and consult your financial advisor before making any investment decision.)
Best Gaming Cryptocurrencies To Buy In 2018
List of the Best Gaming Cryptocurrencies to buy in 2018, whether you like collecting and trading like the case with Crypto Kitties. Maybe you like a more competitive aspect of gaming like 1v1 dueling player versus player, then Ether Bots might be more your style.
Crypto Kitties

What Are CryptoKitties?
If you have had your ear pointed towards gaming cryptocurrencies you have probably heard of CryptoKitties. Being among the first of these type of cryptos to get attention from big news outlets, this ethereum based game has become one of the most popular cryptocurrencies.
How Does CryptoKitties Work?
CryptoKitties is a game where users Breed and Trade digital Kitties using Ethereum Based Smart Contracts.
CryptoKitties are generated by code and users can Breed their Kitties by spending Ether Tokens on Smart Contracts. This will require the use of two Base Kitties to Create a New One.
As you collect CryptoKitties you can trade and Sell them on the official website Marketplace with other users.
https://www.cryptokitties.co/marketplace
(The website also has additional information to get you started with collecting and trading your Kitties.)

Ether Bots

What Are Ether Bots?
Users can Collect and Build Ether Bots using 4 different type of Parts.
Body – (Dodge)
Defense Arm – (Defend)
Melee Arm – (Attack)
Turret – (Ranged)
Every EtherBot Part is an ERC721 Token, After you build a Robot you can 1v1 Duel, other Users. Level up from dueling other robots and win parts you can use to upgrade your robot or sell them on the marketplace.
How Do Ether Bots Work?

Level up and choose perks, victories, and defeats are tracked on the decentralized leaderboards. Either complete a Legendary Gold Set or an Elemental Parts Set and compete versus other Robots.
(You can visit the official website to get started in a similar way to Crypto Kitties.)
https://etherbots.io/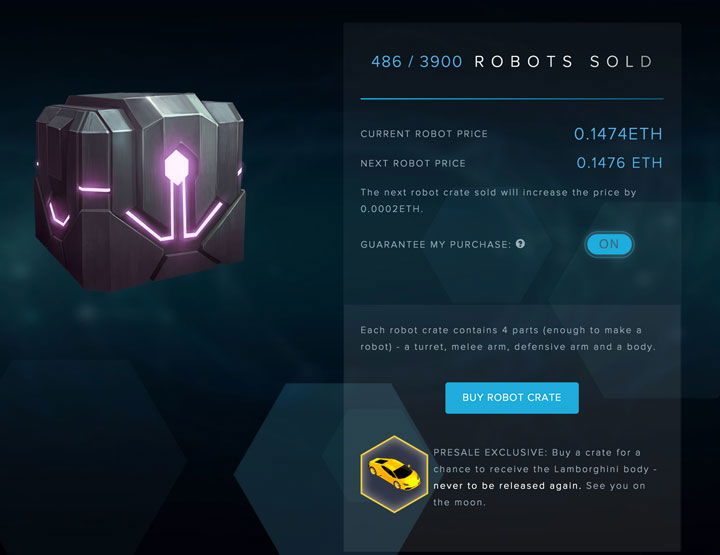 Honorable Mentions
 

Nano

– Formally know as RaiBlocks (XRB), can now be used to accept donations using a 3rd party service via stream labs on the popular Gaming Livestream site Twitch.
 

Enjin Coin

– ERC20 token that gives communities, content creators, game servers and game publishers, an easy solution for implementing virtual goods and real value, into their gameplay and communities.
This page will be updated with the latest news and change within the gaming crypto world. As we update this page we will provide a log below to keep track of the changes.
The Best Gaming Cryptocurrencies Update Log:
3rd Party Service Allows Twitch Users To Donate Nano Cryptocurrency