Welcome to our Nintendo Switch Arms Twintelle Guide, Abilities, other Equipable Arms and Videos to showcase the character.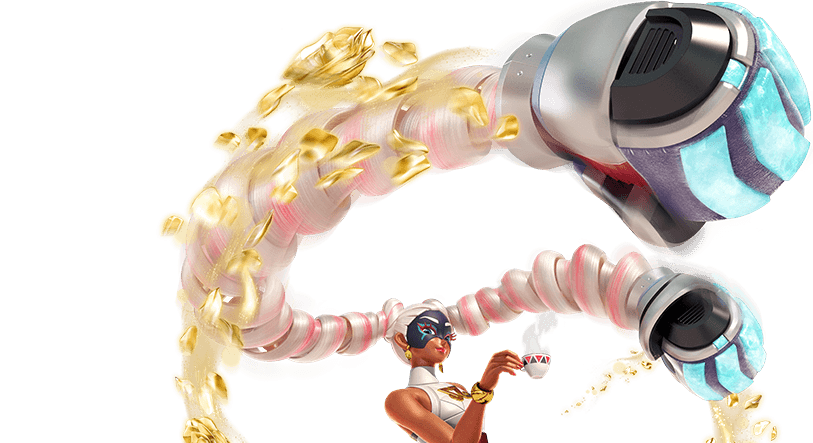 Twintelle
Arms Character
Twintelle (The Silver Screen Queen)
Health
1000
Throw Damage
160
Abilities
Star Struck – Ability 1: When charging up ARMS in any way besides blocking, Twintelle will slow all incoming attacks in a small area around her for a short time

? – Ability 2: Unknown

Personal Information
From: Personal office
Height: 180cm
Weight: 63kg
Age: 26
Likes: Luxury scent · My physical beauty
Bio
Super celebrity silver starring star enters the ARMS Grand Prix!
The actress full of charge charges the enemy 's arm! I am not satisfied with the leading actress prize, I aim for the Grand Prix victory with the gorgeous silver hair. It is!
Twintelle Arms Weapon
Chilla


Elemental Type: 
Damage: 90
Charged Damage: 100?
Size:
Punch Type: Standard Punch
Upgrade:
Parasol


Elemental Type: 
Damage: 90
Charged Damage: 100
Size:
Punch Type: Shield Punch
Upgrade:
Thunderbird


Elemental Type: 
Damage: 80
Charged Damage: ?
Size:
Punch Type: Bird Punch
Upgrade: