Welcome to our Nintendo Switch Arms Spring Man Guide, Abilities, other Equipable Arms and Videos to showcase the character.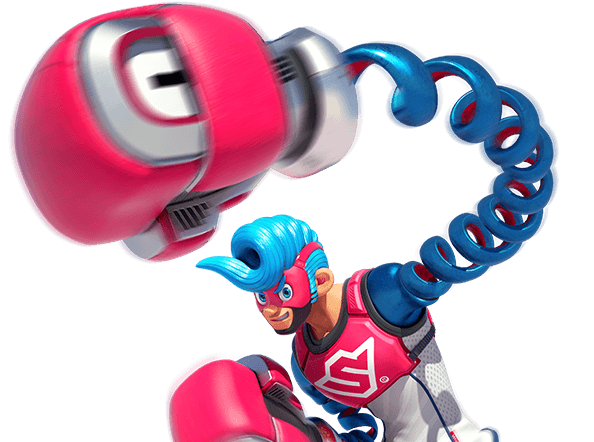 Spring Man
Arms Character
Spring Man (The Bouncer)
Health
1000
Throw Damage
150
Abilities
Shockwave – Ability 1:

After holding

dash

or

jump

, release when gloves flash to emit a blue shockwave that deflects attacks.

 This will cause incoming ARMS to stop all momentum and sink to the ground, leaving an opening.

Indomitable Spirit – Ability 2: When under 25% health, ARMS will be permanently charged making all of his punches charged attacks.

Personal Information
From: Spring gym
Height: 182cm
Weight: 76kg
Age: 20
Likes: Lifting weights, pizza.
Bio
Hot blood fighter with spring shaped arms!
Normally he is also the 3rd character character, he decides to be a bit about ARMS!
With an indomitable spirit that will always be charged when you become a pinch, aim for the champion belt of the champion! It is!
Spring Man Arms Weapon
Toaster


Elemental Type: 
Damage:90
Charged Damage:130
Size:
Punch Type: Standard Punch
Upgrade:
Boomerang


Elemental Type: 
Damage: 80
Charged Damage: 100
Size:
Punch Type: Curved Punch
Upgrade:
Tribolt


Elemental Type: 
Damage: 70
Charged Damage: 70?
Size:
Punch Type: Triple Punch
Upgrade: