Welcome to our Nintendo Switch Arms Ribbon Girl Guide, Abilities, other Equipable Arms and Videos to showcase the character.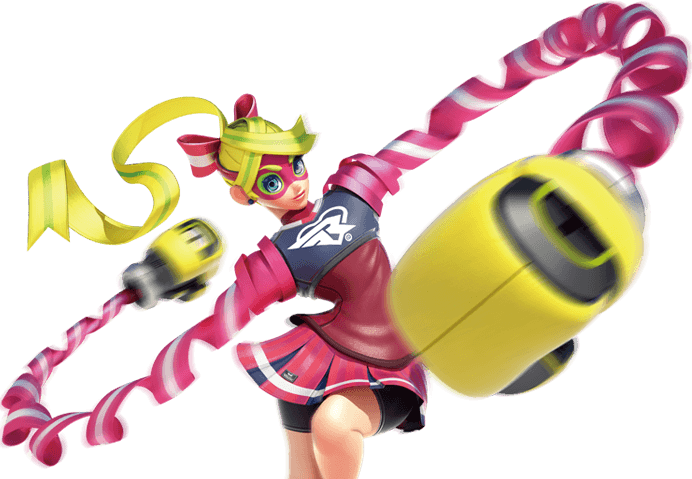 Ribbon Girl
Arms Character
Ribbon Girl (The Air-Less)
Health
1000
Throw Damage
150
Abilities
Musical Step – Ability 1: Ribbon Girl can midair jump up to four times. 

After 4

jumps

, she can

dash

as well. If used in conjunction with a

dash

, she can perform a

jump

–

dash

twice.

Fast-Fall – Ability 2: Can fall to the ground really quick. Hold dash in the air to fast-fall in any direction.

Personal Information
From: Ribbon label
Height: 169cm
Weight: Only the thought of the fans!
Age: 17
Likes: Everyone singing and fans!
Bio
Ribbon label affiliation, singing fighting pop star! You can jump many times in the air as if you were dancing!
Promises to fans "Live at the finals ring" to fulfill, grand prix dance brilliantly! It is!
Ribbon Girl Arms Weapon
Sparky


Elemental Type: 
Damage:90
Charged Damage: 90
Size:
Punch Type: Standard Punch
Upgrade:
Popper


Elemental Type: 
Damage:70
Charged Damage:120
Size:
Punch Type:Popper Punch
Upgrade:
Slapamander


Elemental Type: 
Damage:80
Charged Damage:120
Size:
Punch Type:Whip Punch
Upgrade: