Welcome to our Nintendo Switch Arms Ninjara Guide, Abilities, other Equipable Arms and Videos to showcase the character.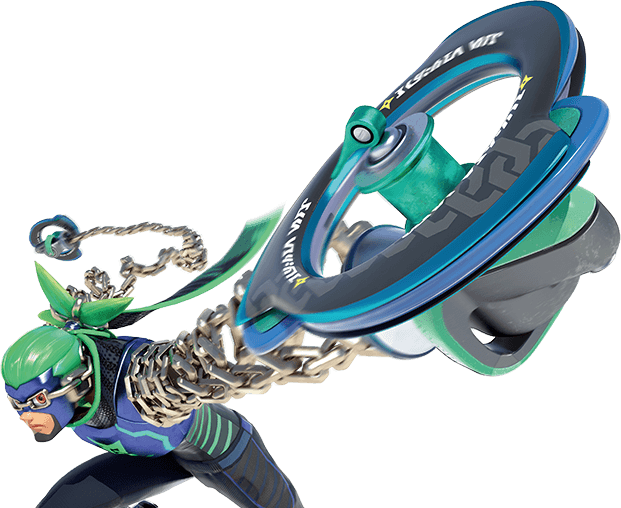 Ninjara
Arms Character
Ninjara (The Student of Stealth)
Health
1000
Throw Damage
150
Abilities
Substitute – Ability 1: When dashing in midair, Ninjara will pop in and out of existence for a brief time. This will allow you to fast travel 

warping in the direction of the

dash.

Guard Substitute – Ability 2: Can dash out of block by disappearing and reappearing. While guarding, Ninjara warps to a side when hit, because of this, he is less susceptible to guard damage. His guard can still be disabled by attacking the arms directly.

Personal Information
From: Rasen Ninjutsu University
Height: 179cm
Weight: 68kg
Age: 21
Likes: hiding and reading
Bio

Cool student Ninja under training at Luo Sen Ninjutsu University!


"Kasumi hiding technique" which disappears in the air is a secret ninjutsu that fights enemies!
We aim to win the ARMS Grand Prix which is the final trial, and persevere with perseverance and defeat it! It is!
Ninjara Arms Weapon
Chakram


Elemental Type: 
Damage:80
Charged Damage:100
Size:
Punch Type:Curve Punch
Upgrade:
Buff


Elemental Type: 
Damage:90?
Charged Damage:100
Size:
Punch Type: Standard Punch
Upgrade:
Triblast


Triblast
Elemental Type: 
Damage:70
Charged Damage:110
Size:
Punch Type:Triple Punch
Upgrade: