Welcome to our Nintendo Switch Arms Kid Cobra Guide, Abilities, other Equipable Arms and Videos to showcase the character.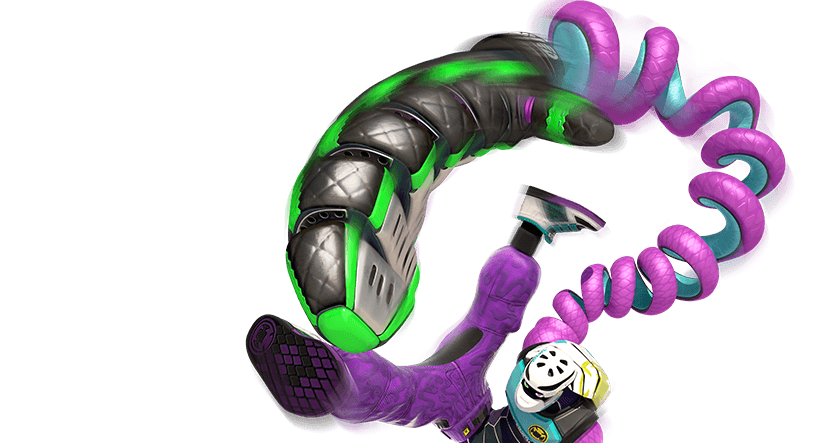 Kid Cobra
Arms Character
Kid Cobra (The Speed Demon)
Health
1000
Throw Damage
170
Abilities
Slither – Ability 1: Can charge up dashes in conjunction with ARMS, making dashes quicker and giving more distance

– Ability 2: When "charge dashing" on the ground, Kid Cobra will duck under all incoming attacks

Personal Information
From: Komabodo-video distribution
Height: 180cm
Weight: 77kg
Age: 19
Likes: Komabodo-video distribution
Bio
 Living on the street, top player of coma board! The legs trained on the board will produce a quick dash from the charge!
I went on to participate to increase the number of playback of the coma board movie, but winning successively with sense of possession! It is!
Kid Cobra Arms Weapon
Slamanander


Elemental Type: 
Damage: 80
Charged Damage: 120
Size:
Punch Type: Whip Punch
Upgrade:
Vertival


Elemental Type: 
Damage: 70?
Charged Damage: 110?
Size:
Punch Type: Triple Horizontal Punch
Upgrade:
Ice Edge


Elemental Type: 
Damage: 80
Charged Damage: 90
Size:
Punch Type: Boomerang Punch
Upgrade: