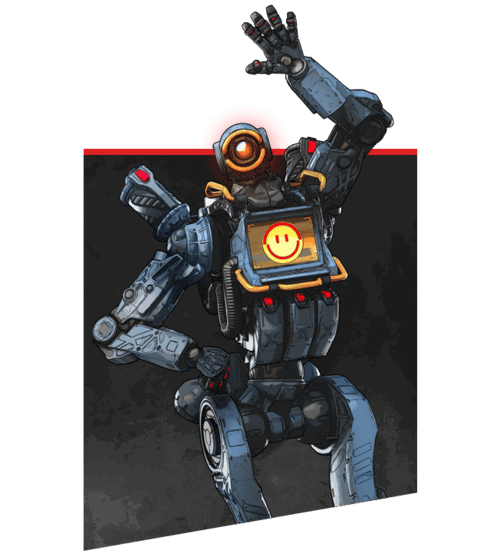 Pathfinder
Quote

Losing isn't fun. That's why I don't do it.
Apex Legends Pathfinder Guide
The Apex Legend Pathfinder Guide explains the uses of the Tactical Ability Grappling Hook, Passive Ability Insider Knowledge and the Ultimate Ability Zipline Gun. We recommend using weapons like Kraber, Triple Take, Longbow, G7 Scout due to the playstyle and abilities of this character. Also Playing With Wraith will make your abilities more effective and stronger whereas Playing Against characters like Wraith have abilities that can counter your own.
| Real Name | Title | Age |
| --- | --- | --- |
| MRVN | Forward Scout | Unknown |
Apex Legends Pathfinder Abilities
This is the Apex Legends Pathfinder Guide for Abilities and how they interact in the game.
Grappling Hook
Grapple to get to out-of-reach places quickly. Distance ~ 850
Cooldown ~ 15s
You can use the Grapple to postion and flank an enemy.
---
Insider Knowledge
Scan a survey beacon to reveal the ring's next location. ---
Zipline Gun
Create a zipline for everyone to use. Charge Time ~ 90s
Max Distance ~ 10000
Best Weapons For Pathfinder
These are the best weapons for this character based on play style and abilities.
These Legends are what Pathfinder is weak against.
These are the best characters to play with Pathfinder as a team.
List of all the Skins for Pathfinder with images and orginized by rarity.