This is our short guide on Time Travel in Animal Crossing New Horizons, in this guide you will learn how to time travel, what time travel is, why you want to do it, and what the consequences are. Time Travel used to be fairly easy to do in-game, but now you need to go about it in a different, more roundabout way.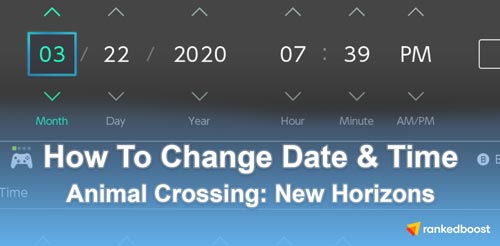 What is Time Skip or Time Traveling
Time traveling is an exploit of the system's clock, by changing the clock on the Nintendo Switch you can change the Time, Date, and even Year of your Animal Crossing game. Time Traveling has been apart of the series since the Gamecube days and has been useful for players who do not have the time to wait real-life days for events.
What does time traveling do in ACNH?
It changes the in-game time of your animal crossing island; depending on the time you set it to, it could be day, night, or even next year.
How to change the Date and Time in Animal Crossing
If you are playing Animal Crossing New Horizons you will want to save your game and close it, to close your game you will want to press the home button on your controller, highlight your game by pressing the X button, you then want to select Close.
On the Home Menu, go to System Settings by clicking the Gear Icon on the bottom of your screen. It should be next to the Digital Power Button.
In System Settings scroll down until you find the System Option, select it.
Once in System, select Date and Time. Turn off the setting that says "Synchronize Clock via Internet."

Now you should be able to change the date to any time you desire.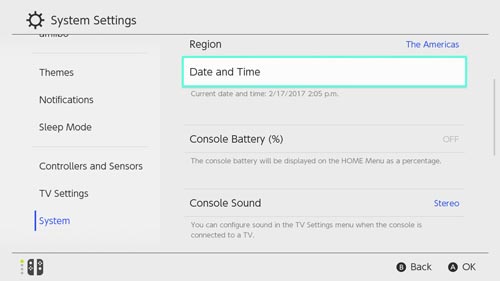 Return to Animal Crossing New Horizons and enjoy.
What to do when time skipping in ACNH
There are many reasons why you would want to time travel/change the date and time in animal crossing new horizons. You can make lots of bells, speed up the construction of building, and many more useful things. This will be useful for players who don't like waiting around for their construction to complete and trees, rocks and other things to respawn.
Skip the time it takes for Construction and Trees to grow or finish.

You can grind for the Money Rock, Money Spot, and Fossils.

Deposited Money will still gain interest.

You can still partake in events that happen on specific days. (

Daisy Mae

)

Letters will still arrive in your mailbox.

You can go shopping when you want to. (

Able Sisters, Nook's Cranny, ect

)

Seasons will still change with the Time
What are the consequences
You will have to travel back to the real-time if you wish to partake in real events. (

Easter, Christmas, etc

.)

Your Villagers can decide to move out.

You can lose your Nook Stop Streak Bonus. (The free Nook Miles you get daily from the machine.)

Your turnips could go bad.

Cockroaches appear in your home.
As you can see here, not everything is without consequences, but compared to the other games, New Horizons is rather tame on the setbacks the games used to put you through.
However, if you don't want to feel as if you cheated too bad, you can go back in time by maybe Six to Ten days and travel forward in time until you reach the real-time, you will gain a head start, and it will be as if you didn't cheat.