This is all of the information we have on the character Leif in Animal Crossing New Horizons. Here you should learn, who is Leif, and what does he sell. Leif made his first appearance in New Leaf and was originally a shop owner.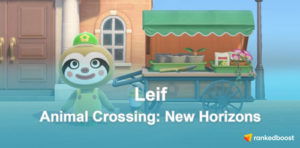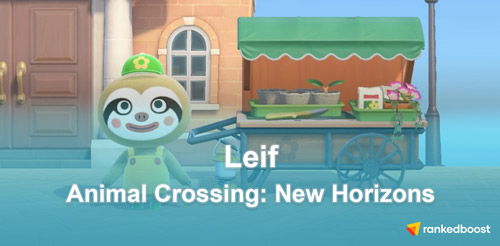 Who Is Leif?
Leif is a Sloth whos role in New Horizons is mostly the same as it used to be in New Leaf, but with some minor differences, that being he doesn't have a shop, and he does not sell Tools. He appears randomly in front of the Resident Services building, where you can purchase Shrubs and Flowers.
Everything Leif Sells In Animal Crossing New Horizons
Below is a list of everything Leif sells when he comes to your Island, this stock will change every visit and not everything will appear in one visit.
Azalea (Pink and White)
Hydrangea (Blue and Pink)
Tea Olive (Orange and Yellow)
Hibiscus (Red and Yellow)
Camellias (Red and Pink)
Holly (Red)
Rare flowers you can not find at Timmy And Tommy's (Flowers you don't have in your town can appear here and his stock changes every visit)
Leif, in my opinion, is the best way to get almost every type of Flower in the game without going to someone else's Island. So if you see him on your Island, be sure to buy what he has to sell.