This is all the information we have on Isabelle in Animal Crossing New Horizons. Here you should learn how to unlock Isabelle, what does she do, and what you can talk to her about. Isabelle has been apart of the Animal Crossing series since New Leaf and quickly became a fan favorite because of her kind and clumsy behavior. I have to admit it is hard to resist her adorable and kind personality.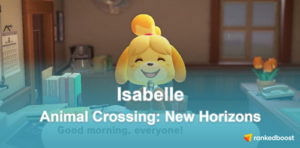 Who Is Isabelle?
Isabelle is a Shih Tzu Dog who helps keep the Island running smoothly, you will be able to speak to her about a multitude of things such as Town Tune, Town Flag, Town Evaluation, and "Troublesome Villagers," but we will get to that.
How To Unlock Isabelle In Animal Crossing New Horizons
When you first start on your Island, Isabelle will not be there, the person who deals with everything on the Island is Tom Nook. To unlock Isabelle, you will need to upgrade the Resident Services Building into a proper building, and even that has its steps.
Isabelle's Daily Announcements
After Isabelle has been invited to the Island by Tom Nook, she takes over the Daily Announcements, which happen every day you start up the game. These announcements will tell you about upcoming Events, when Buildings have upgraded, and if a new Villager moves in.
Town Evaluation ACNH
If you sit in front of Isabelle at the Resident Services Building and ask her about the state of the town, she will Evaluate it. She will tell you what the Island needs to become better, and she will also tell you what your Star Rating is.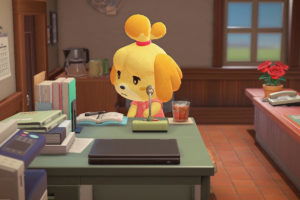 Town Tune
Speaking with Isabelle allows you to change the Town Tune, the Town Tune is a little jingle you hear whenever you enter a building or talk to a Villager.
Town Flag
You can change your Town Flag when speaking to Isabelle; your Town Flag is the Flag out front of the Resident Services building. The Flag can be changed to any Pattern you have made, or have Saved via an online connection. (You can save online Patterns at the Able Sisters Shop.)
Other Villagers
Also known as "Troublesome Villagers" if a Villager on your Island has had their Clothes changed that you don't like or if they have a Catchphrase you gave them that you wish you hadn't. You can speak with Isabelle, who will make them cease this "Behavior" this is helpful for that one time you decided to give your favorite villager a Muscle Suit instead of a nice Suit you picked out for them.