Here is a short guide on how to add friends, make best friends, and a few features. Lets first get started with adding your first friend.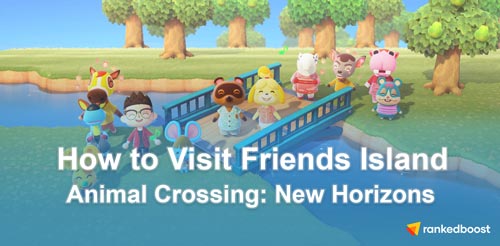 Play ACNH until you have unlocked the Airport.

Go to the Airport talk to the dodo bird at the desk.

Choose to fly (To Visit A Island) or to accept visitors.

Add a friend using the dodo code.
How To Visit Friends and Become Best Friends
Now that is done, you will be able to visit there island and do some things like shake trees to do more on your friend's island you will want to become Best Friends in a few easy steps.
Visit friends island.

Use Nook Phone to open the Best Friends app.

Ask for permission to become Best Friends.

Now that you are Best Friends, you can dig up fossils on their island. Be careful who you choose as your Best Friends. They will have access to the wreak shop in your town and taking whatever they want.
Don't forget that you can use your Dodo Code option the code allows you to invite people to your island whether they are your friend or not. Beware every time someone joins your island. The game has to stop on load.