Here we will go over the Fossils that you will dig up and explain how you will obtain them and how much they are worth.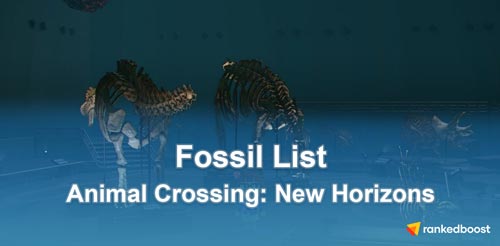 What are Fossils?
Fossils are bones you dig out of the ground and piece together to make a complete dinosaur, and There are a few things you can do with the fossils.
Donate to the museum

Sell for bells (money)

Display on your island
How to Find Fossils in ACNH
Fossils are buried items that you find when you dig through the star-shaped crack you see on the ground. You can dig up Four Fossils each day per island, don't forget your Shovel. 

Fossil List
Below we have a complete list of all the Animal Crossing New Horizons Fossils and how much you can sell them. Some fossils only contain one single piece like Amber, and others will consist of 3 parts, such as Skull, Torso, and Tail, like the Ankylosaurus.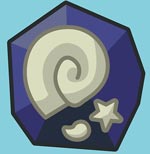 Fossil
Parts
Amber
Single – 1,200
Ammonite
Single – 1,100
Ankylosaurus
Skull – 3,500
Torso – 3,000
Tail – 2,500
Apatosaurus
Skull – 5,000
Torso – 4,500
Tail – 4,000
Archaeopteryx
Single – 1,300
Archelon
Skull – 4,000
Torso – 3,500
Coprolite
Single – 1,100
Dimetrodon
Skull – 5,500
Torso – 5,000
Tail – 4,500
Dinosaur egg
Single – 1,400
Dinosaur track
Single – 1,000
Diplodocus
Skull – 5,000
Neck – 5,000
Chest – 4,500
Hip – 4,000
Tail – 4,500
Fern fossil
Single – 1,000
Ichthyosaur
Skull – 2,500
Torso – 2,000
Iquanodon
Skull – 4,000
Torso – 3,500
Tail – 3,000
Mammoth
Skull – 3,000
Torso – 2,500
Megaceros
Skull – 4,500
Torso – 3,500
Tail – 3,000
Pachysaurus
Skull – 4,000
Torso – 3,500
Tail – 3,000
Parasaurus
Skull – 3,500
Torso – 3,000
Tail – 2,500
Peking man
Single – 1,100
Plesiosaur
Skull – 4,000
Neck – 4,500
Torso – 4,500
Pteranodon
Right Wing – 4,500
Skull – 4,000
Left Wing – 4,500
Velociraptor
Skull – 3,000
Torso – 2,500
Sabretooth tiger
Skull – 2,500
Torso – 2,000
Shark tooth
Single – 1,000
Spinosaurus
Skull – 4,000
Torso – 3,000
Tail – 2,000
Stegosaurus
Skull – 5,000
Torso – 4,500
Tail – 4,000
Styracosaurus
Skull – 3,500
Torso – 3,000
Tail – 2,500
Triceratops
Skull – 6,000
Torso – 5,500
Tail – 4,500
Trilobite
Single – 1,300
Tyrannosaurus rex
Skull – 6,000
Torso – 5,500
Tail – 5,000