Rank up in cs go with these 8 pro tips that will definitely make you a better cs player. Detailed description about each element you need to be aware of to increase your cs go gameplay and performance guaranteed.
[TS_VCSC_Icon_Button button_width="40″ button_square="ts-button-default glow ts-button-primary" button_text="CS:GO Rank Boost" el_file="" link="url:https%3A%2F%2Frankedboost.com%2Fcounter-strike-global-offensive%2Fcsgo-rank-boost%2F|title:CSGO%20Rank%20Boost|"]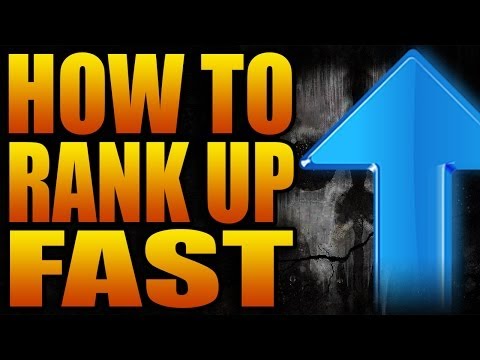 8 Pro Tips: To Rank Up in CS GO
1) CS GO Sensitivity & Settings
It's worth the investment to get a good gaming mouse and mousepad, and if you have some extra cash a 100-144hz monitor will make it a lot easier on your eyes. Make sure you have the correct rates and you're playing on a sensitivity and screen resolution that are comfortable for you.
2) Winning Attitude & Focusing
Shift your focus to improving your play every single time you play instead of just trying to win. Don't be afraid to lose or play poorly. That fear will only hold you back from playing to your potential. You want to optimize the time that you spend playing in order to improve your game the fastest and most efficiently. Remember that it's just a game, even if you do want to take it seriously. You can still rank up in cs go Having fun. Being positive will naturally make you a better teammate. Maintaining that positive mindset can be tough, and it's important that if you find yourself playing while having a negative outlook or attitude to not spread that to your teammates.
3) Team Communication & Coordination
This is a major problem that I see in lower level CS. In order to effectively communicate, I think that you need to incorporate all of the following guidelines: When you make a call, you want to work with facts, not assumptions. CS is a game that relies heavily on information. You want to provide your teammates with all the info you can possibly give them. Meaning, call only what you see and hear. "3-4 B with bomb" can make (good) teammates react a lot differently than "BBBBBBB THEY'RE B". That is not a way to rank up in cs go.
When you're dead, give your team the info and then stop talking. The players that say way too much are nearly as bad as the players that say nothing. While you're talking talking talking your teammates are missing out on potential info because you're talking over the game.
If you are going to do something in the round, and your teammates might want to do something different in what they were going to do, then it's probably a good idea to let them know what you're doing. It will give your team mate notice and increase your chances to rank up in cs go. Example, let's say you plan to push into palace on mirage and hold an angle. This gives your teammates the option to play a lot of different ways in A site to compliment your forward position. "Yo I'm pushing palace this round so don't worry about it" can go a long way.
Learn the names of, and call out, SPECIFIC spots. "Fire box" is a lot more helpful than "A site." "1 tetris 1 firebox 1 stairs 1 ct" is a lot more helpful info than "4 A!!!!!" and it gives your team a greater chance of winning the round with the extra info.
Coordination
Let's say we are in a 2v1 on de_nuke and we have the bomb planted, and we know the last CT is in site near bomb. We are top ladder and our teammate is in hut. "I'm not peaking. Don't peak him until you hear defuse." You pretty much secure the round. The flip side is you say nothing, your teammate mindlessly peaks and dies and you're now in a 1v1. Winning your 1s will help you rank up in cs go
Another example of this is holding B site on inferno. "Throw your smoke and play from site. I'll stay arch and throw mine when yours runs out and then rotate. Let me know if you hear anything." Assuming both players play correctly, with 3 sentences you pretty much just locked down the entire CT side against a lot of opponents.
My point is, communication is key in CS. It's also something you can immediately improve on and thus improving on it is the fastest way to increase your rank
4) Leading by Example Rank up in cs go!
People who have the alpha type personalities generally do better in CS than those who don't. If you are communicating effectively, not giving up on rounds, making the right plays, etc. That will make your team more inclined to follow you. Don't try to give people commands and expect them to listen. Remember that it's MM and you're playing with randoms. This will have the opposite effect of leading by example more often than not.
5) T Side Strategies
Rush somewhere together as a team on pistol round 90% of the time. After that, work picks all day. Don't even bother trying to call strats in freezetime at all. If your team decides they want to call strats, don't stop them. Make the judgement call on whether or not to go with them. Sometimes entry fragging is going to be the best way to win, and other times you're going to have to try to stay alive the longest because your team knows how to take site but then they all get picked off 1 by 1 because they're clueless if you want to rank up in cs go, you need to know whats happening.
6) CT Side Strategies
understanding rotations and reacting to picks. Let's use inferno as an example. If someone gets picked truckside and you are B, you should usually rotate to mid. You rotate to wrap, wrap guy goes to truck. That simple understanding is going to help you win games. Make sure you understand what to do in these situations. CS can be like chess. You need to plan as far ahead as you possibly can.
7) Watch Pro Replays
This is the easiest way to rank up in cs go is to learn more about the game and improve personally. It's a lot easier to soak up what a good player does in a few demos than grind for hundreds or thousands of hours and learn the same principles in 100x the time.
8) Practice.
If you have 5 hours to play every day, spend a large part of that actually practicing. This method has done wonders to rank up in cs go, give it a try! I personally spend more time in private servers, playing deathmatches, watching videos, playing aim_map, etc. than I do actually playing the game. If you want to get better, that's the easiest way to do it. You can read the wikia of cs go to get a better understanding of the game itself.
Alright! All done if you incorporate these 8 pro tips into your gameplay. You can be assured you will for surely rank up in cs go!